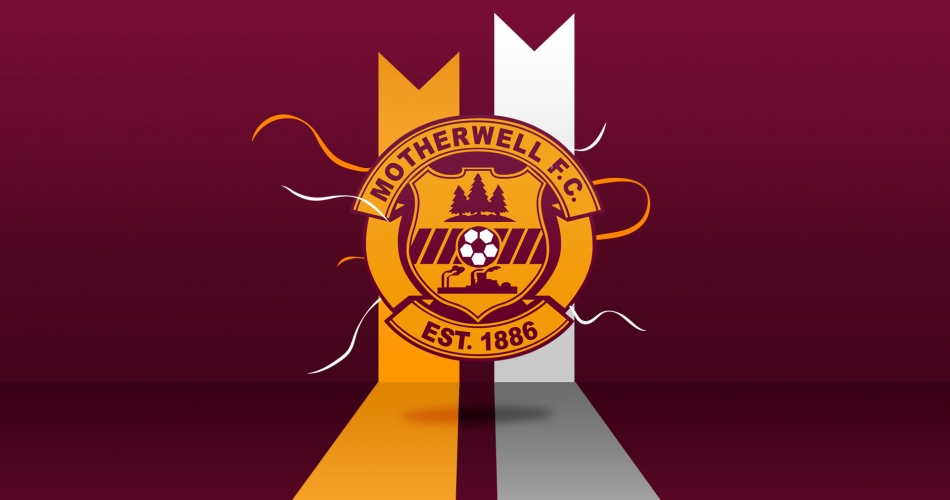 Season tickets
2019/20 season tickets
It's time to renew or buy your Motherwell FC season ticket for the forthcoming 2019/20 campaign.
The 2018/19 campaign saw a record number of you commit to buying up front and getting behind the team. We are grateful as ever for your amazing support.
In recognition of that exceptional and continued backing you give us, we've frozen our prices for the new season and also extended our early bird period, which will run for seven weeks until Friday, 31 May.
We're also continuing our popular free kids tickets scheme, that allows any adult or over 60s season ticket holder to claim a free juvenile ticket in the John Hunter and Phil O'Donnell Stands, or up to two free juvenile tickets in the Davie Cooper Stand.
You can renew your ticket or buy new right now. The easiest way to do so is head to tickets.motherwellfc.co.uk. If you're renewing, you'll need your customer number as written on your current season card. Information on how to activate your account can be found here.
If you are an existing season ticket holder, information on how to renew online will be sent to you by email or by post in the coming days.
What if?
The campaign was one of transition for the team, with the emergence of so much exciting young talent from the club's academy. The club's core football strategy both is – and has always been – to produce talented young players to play in our first team, before trading them on and starting the process again.
With the likes of Allan Campbell, David Turnbull, Jake Hastie, James Scott, Barry Maguire, Adam Livingstone and Jamie Semple all either making an impact or on the verge of it, we can take great satisfaction in the current crop of young players.
However, we want to expand on that. We want to pair those young players with an exciting, attacking team on the pitch that you can not only be proud of as supporters of this wonderful club, but will entertain you on a weekly basis.
The theme running throughout our campaign this year is "What if?". That's a message of hope and aspiration, both for us as a club, the players and staff who work here, but also of you as a supporter.
What if we can work together to create something memorable or even something historic? What if this is the year, our year? What if we can continue to grow our support and create a healthier, more competitive club? Last year we broke our highest ever season ticket number of over 4,200. What if we can go one step further this year?
To do that, we hope that you renew your season ticket and continue your unwavering support, as we challenge ourselves to take the next steps both on and off the pitch.
All the information you need
Read our brochure
SEASON TICKET PRICES

Concessions are applicable to those aged 60 and over, 16-18 year olds and full time students with a valid matriculation card.
Juveniles are applicable to those aged 15 and under.
Age bands apply from 1 August 2019.
Ways to pay
As before, there are many ways to pay for your season ticket.
At tickets.motherwellfc.co.uk, you can pay by debit/credit card.
Through our new finance partners Duologi, you can spread the cost of your season ticket over 12 month instalments.
Finance is available on both our early bird and normal season ticket prices at an interest rate of 19.5%. Please note that finance applications will not be processed until mid-May, but you can get your forms now from motherwellfc.co.uk or from the ticket office at Fir Park.
Motherwell FC will introduce you to Duologi who are a lender. We do not receive payment for introducing you to lenders. Credit is subject to application and acceptance.
If you choose to pay by phone, by post or in person, you can pay up front by cash, cheque or debit/credit card.
You can also take out a standing order. Forms to do so are available here.
Season ticket purchase forms to print out are available here.
A message from the chairman, Jim McMahon
We head towards the 2019/20 campaign with an optimism over the direction our club is heading, both in terms of Stephen Robinson's playing squad and matters off the park, as we continue to grow.
We end 2018/19 with the highest-ever number of season ticket holders. It demonstrates that this is a thriving club, with passionate supporters who believe in what we stand for and what we are trying to achieve. We're determined to have every single one of you renewing and looking forward to coming back for the new campaign.
This coming season, we are also asking you all to dream a little bigger. What if we can convince our friends to renew? What if we can attract even more people to come along and see our games? What if we can turn up the noise that bit more inside the stadium? What if we can take our children to their first game this year and convert them to a lifetime supporting our club? I was taken to my first game at the age of five and that is why I've been in love with the club ever since.
We can all play our part, however big or small, to try and push things to the maximum. In turn, we can make our stadium the best possible place to push on our team to produce the magical moments that can define a season, and given even greater encouragement to emerging talent.
When you buy a season ticket, you are placing your faith in the team and also helping your club be in the best possible position it can be. Your continued support matters. It's our club. We own it. It continues to thrive because of your incredible backing and enthusiasm for it. Buying helps us set our budgets for the year ahead, allowing the manager to shape his talented group and push for further success.
We head towards the new campaign with plenty to be optimistic about. Our team have again pushed hard for a top six place in 2018/19, shown great winning form particularly since the turn of the year, and there's a conveyor of young talent which has got us on our feet throughout the campaign, as well as receiving international recognition.
We hope that you decide to commit to a Motherwell FC season ticket again for the forthcoming campaign. If we do that, and we can all show our support as much as we possibly can, then… what if?
A message from the manager, Stephen Robinson
In the last two years, we've taken great strides on the pitch. Two cup finals will live long in the memory, and we have pushed so close to becoming a top six team in both seasons, despite having one of the smallest budgets in the league.
I always make it clear that our objective is to finish 10th in the league. That might not seem ambitious on the surface, but the reality is that our primary goal will always be to remain a Scottish Premiership team.
But our aims and aspirations are always higher. Our league performance in 2019 has shown that we are capable of more. We've shown that emerging young talent, and hungry players coming in from elsewhere, can blend to give us a team we all identify with and can be excited by.
So what if 2019/20 can provide more memorable moments? What if we can build on what we have, continue to find that blend and see where it takes us? If one thing is for certain, being at Motherwell means there's always an element of unpredictability over what we might achieve. But we know that there will always be the maximum effort given to make us the best we possibly can be.
We count on your backing. You buying a season ticket helps us plan and budget for the campaign. It also boosts us to know that you're putting your faith in us by making a significant investment of time and money to help us. Your contribution is hugely significant.
Where can all of that take us? Well, finding out is all part of the excitement that lies ahead of us. But I know I'll be challenging every player and every member of the coaching staff to ask what if? What if we can lift our effort levels, our performance levels and our belief? What sort of season could that lead to? With experience already behind us of what is possible, we know more special moments are within our capabilities.
Activating your online account
First, navigate to tickets.motherwellfc.co.uk to start the process of renewing your season ticket.
Click on the 'sign in' link in the top right hand corner of the ticket home page
Click on the 'activate my account' link. Input your customer number from your season card and surname that you have been sent and click the 'find my account' button
On the following page, check and update your details and create a password for use on the website. Please note that the address listed here is where your season card(s) will be sent to.
Once this form is complete, click on the 'save details' button at the bottom of the page. You will then be directed back to the home page where your registered name and number will appear in place of the 'my account' drop down at the top right hand corner – you are now ready to renew your season ticket.
How do I buy for more than one person?
If you have more than one code for your family members, then it's easy to link each other together so that you can purchase for all of you at one time.
Here's how:
Once you are logged in, simply click on 'my account' and choose network.
From here, you can either register a new member or you can search for someone by using their customer number and surname.
Once you've found them, just press 'add member' and you're done.
If you have family members who haven't received their code to renew, don't worry. Just get in touch by emailing ticketing@motherwellfc.co.uk, sending us a direct message on Facebook or Twitter, or calling us on 01698 333333. We will be able to give you the rest of the codes you need straight away.