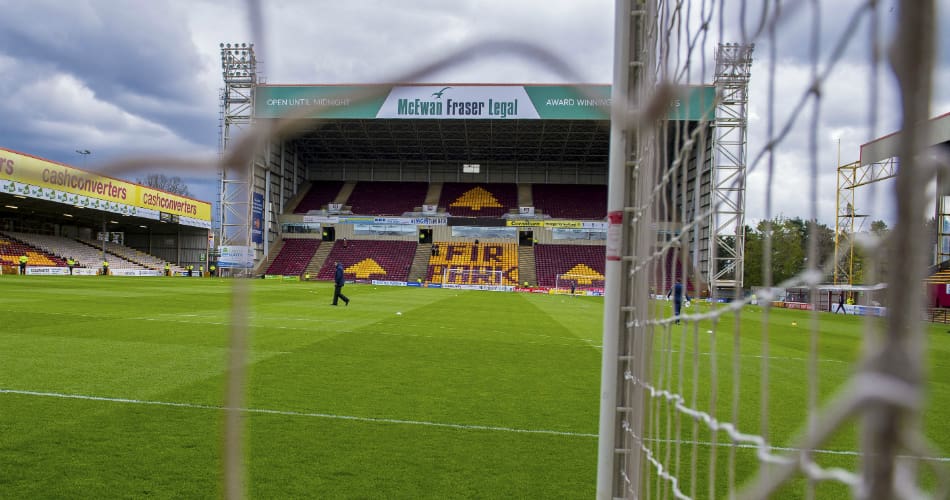 Fir Park has been Motherwell's home for over 100 years. The club moved to the ground in 1895, having previously played at Dalziel Park.
Celtic provided the opposition for the first match and they eased to an 8-1 win in front of over 6,000 spectators.
The club spent a significant amount of money upgrading Fir Park in the 1930s and the capacity was increased to 35,000.
Further developments followed in the 1950s with the installation of floodlights. Preston North End provided the opposition for the first night match and they edged a close game 3-2.
The main stand was then constructed in 1960, providing seating for 3,500 people. The original plans were for 5,000 seats but the local residents objected about the lack of light, so the stand was never fully completed. It was renamed the Phil O'Donnell Stand in 2008.
But the most notable developments came in the 1990s following the publication of the Taylor Report into ground safety. The old 'shed' terracing had seats installed and it became known as the east stand and latterly the John Hunter Stand.
The South and Davie Cooper Stands were then constructed at either end of the ground, increasing the seated capacity to 13,750.
The Phil O'Donnell Stand
Originally known as the main stand, it was recently renamed in honour of former captain Phil O'Donnell, who collapsed and died on the pitch in December 2007.
During the construction of the South and Davie Cooper Stands, the stand was reclad and given a makeover to complement the modernised stadium.
The stand has two hospitality suites – the Centenary and the Millennium. It also has a roof-mounted gantry for television cameras, as well as press facilities.
The John Hunter Stand
Originally known as the shed terracing, it was renamed the east stand in 1990 when it became an all-seater stand to meet the requirements of the Taylor Report.
In November 2016, the club renamed the stand again, christening it the John Hunter Stand after the club's legendary former league winning manager.
The South Stand
The South Stand is the largest of the four stands at the ground, with a seated capacity of 4,500. It normally houses the away support, however it is used for home supporters on some occasions.
It also has a row of corporate boxes running along between the two tiers, as well a gymnasium and warm up area built underneath.
The Davie Cooper Stand
The Davie Cooper Stand is the newest of the four stands at the ground, having been built in 1994. It is named in honour of former player Davie Cooper, who died whilst filming a training video for youngsters in March 1995.
It also houses the club shop, the Davie Cooper Suite and several hospitality boxes.