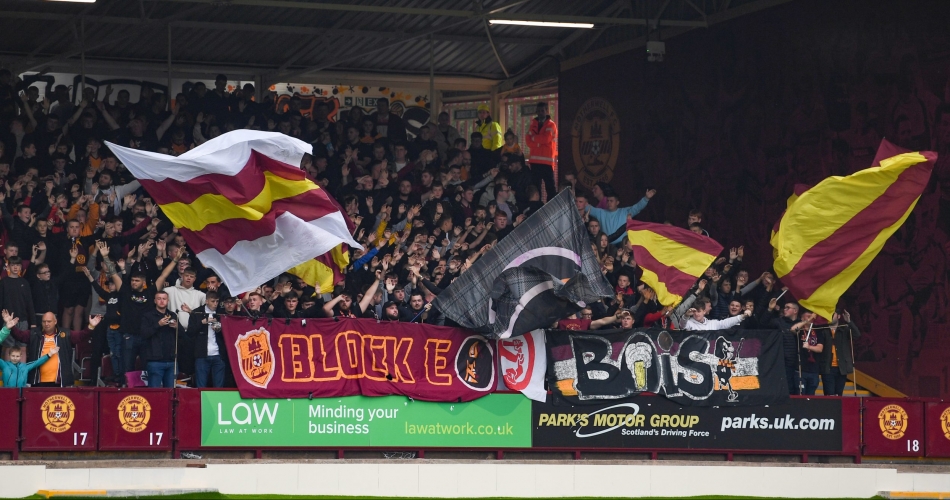 Tickets
How to use our online ticketing platform
The quickest and easiest way to buy tickets for Motherwell matches is to use our online ticketing system.
At tickets.motherwellfc.co.uk, you can purchase season tickets and match tickets, as well as buy on behalf of family and friends.
Here's how to make it work best for you.
Creating a new account
If you are not an existing account holder or season ticket holder, you'll need to create an account to buy tickets online.
It's easy to do this. Just head to tickets.motherwellfc.co.uk and create a new account.
How do I find my customer number?
Your customer number is printed on the front of your season card.
If you do not have a season card, your customer number is emailed when you set up a new account online.
If you cannot find your customer number anywhere, please email tickets@motherwellfc.co.uk or call 01698 333333.
Existing season ticket holder? Activate your account
If you haven't already registered online and are a season ticket holder, you must activate your account.
If you're a season ticket holder looking to renew your season tickets and/or buy cup game tickets, you must activate your account before you can buy.
To activate your account, select sign in from the top right corner of the ticket page.
Look for Have an existing account? Activate it now.
Input your customer number and surname, then press Find my account.
Verify your contact details, including an email you have access to, and create a password. Then, save your details. You're in.
Adding friends/family to 'my network'
You can create an online network of all your family and friends, making it easy to buy tickets as a group.
First, everyone you want to add to your network must have activated their online accounts by following the above guide.
Once that's done, sign in and press the profile icon in the top right corner, then press View Account Menu.
Under account management, select network.
From there, press add members and input the customer number and surname of the person you wish to add to your network, then hit search.
Once you've found the relevant person, select add to network.
Now, they'll appear as part of your network and, when you go to purchase tickets, you'll be able to assign them tickets.
Buying a season ticket/cup ticket for someone in my network
To buy a season or cup match ticket for someone in your network, there's one final step you must take.
You must send a request to the person to manage their account on their behalf. Here's how.
First, select the person in your network.
This page will show you the current status of those in your network and which privileges you have.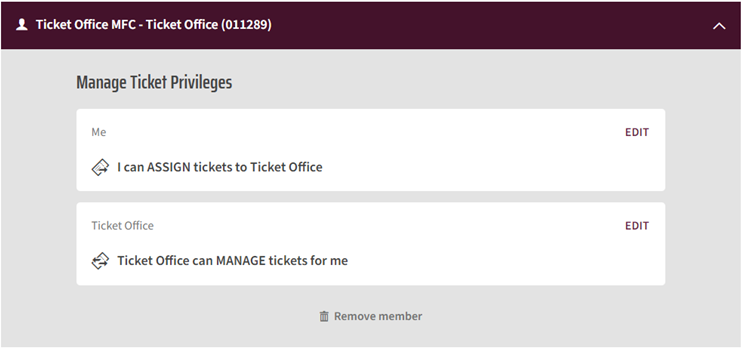 From this menu, select the edit button. From the options that appear, choose I can manage tickets for… and then press send request.
The other person will then receive an email, which they need to open and press the link included. This will then ask them to sign in to the ticket website and approve the request.
If both accounts use the same email address, e.g. father and son have the same contact details, you must sign into the account of the person you sent the request to.