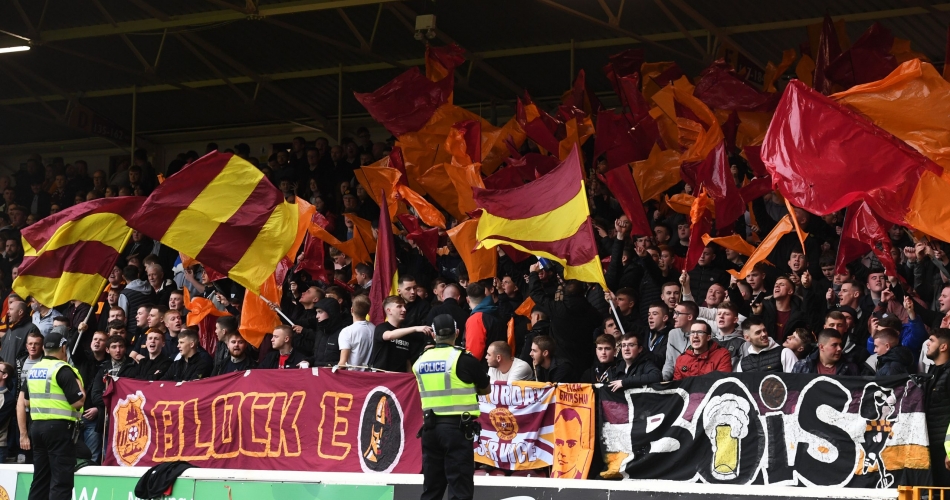 Season tickets
Link your family accounts
Buying or renewing a 2022/23 season ticket and want to take advantage of free ones for your kids?
If you're in the Davie Cooper Stand, you can get two season tickets for children aged 11 or under completely free of charge. In our other stands, you can get one – but additional season tickets for kids in all areas of Fir Park cost just a further £35.
When you first go on to our online ticketing website, we admit it's not immediately obvious how to buy or renew as a family.
But don't worry. Five minutes following this guide will have you set for life.
Head to tickets.motherwellfc.co.uk. This is where we will get started.
I'm renewing from 2021/22
First thing is first. You need your customer number(s) to log in. You can get that on your existing season card. It's printed right there on the front.
Can't find your card? You can send us a private message on Twitter and we'll dig your code out for you.
Got your number(s)? Let's proceed.
If you've never set up an online account for the family member you want to buy for, log out of your account and press sign in again. Then:
Click on the 'activate my account' link. Input the customer number on their season card, and then their surname, and click the 'find my account' button.

On the following page, check and update your details and create a password for use on the website. Please note that the address listed here is where your season card(s) will be sent to.

If you are doing this on behalf of a junior member of your family, please enter a unique email account. This is due to some functionality – like forgotten password – which will look at the email address, and may reject it.

Once this form is complete, click on the 'save details' button at the bottom of the page. You will then be directed back to the home page where your registered name and number will appear in place of the 'my account' drop down at the top right hand corner – you are now ready to renew the season ticket.

Then, sign out and go back to your account you want to control all tickets from. For example, the account of the adult season ticket holder who wants to have control over buying kids tickets. Follow the initial steps, and then you'll be all linked up.
Next – or if an online account already exists for the ticket holder in question, follow these steps:
Press sign in. Once you are logged in to your master account, simply click on 'my account' and choose network.

From here, you can search for someone by using their customer number and surname.

Once you've found them, just press 'add member' and you're done.
Then, to complete the purchase of the season ticket for another person:
Select the individual in the "your network" menu.

Select the "edit" button next to the person you wish to buy for.

On the next page, make sure you select the "manage" option and then press "send request".

Log off of the site.

This will send an email to the other person's email address. They need to open the email and select the link – which will force then to log into the site – to complete the action.

Then, you can sign out and then sign back into your main account, and you're good to go.
I am buying new
The steps are a little easier. When buying, choose "family adult" or "family over 60s" as your ticket option on the seat map. Then, choose another seat and pick "first family junior", and "second family junior" if applicable. You can also pick out £35 kids season ticket option if needed.
From there, you can just checkout as normal. We will be in touch with you shortly to add the names of your kids to their own personalised season cards.
I'm just buying or renewing for myself – nobody else
The process is even simpler then. Head to tickets.motherwellfc.co.uk.
If you're renewing, get your customer number from your existing season card.
If you've never used our online platform before, click sign in in the top right corner, and then enter your client number and then choose the option 'activate my account. You'll then be able to set a password for yourself and update your details, before going on to either renew your existing seat or choose a new one from our stadium map.
If you're more familiar with our online ticketing site, login to your account now using your customer number and password. Forgot your password? Choose the option and we'll send you a new one. Your current seat is reserved and you will see a notification, and you can renew it in a matter of clicks. Or you choose a new seat.
If you're buying new, just go to 'create account', fill in your details, choose your seat and you're all set.