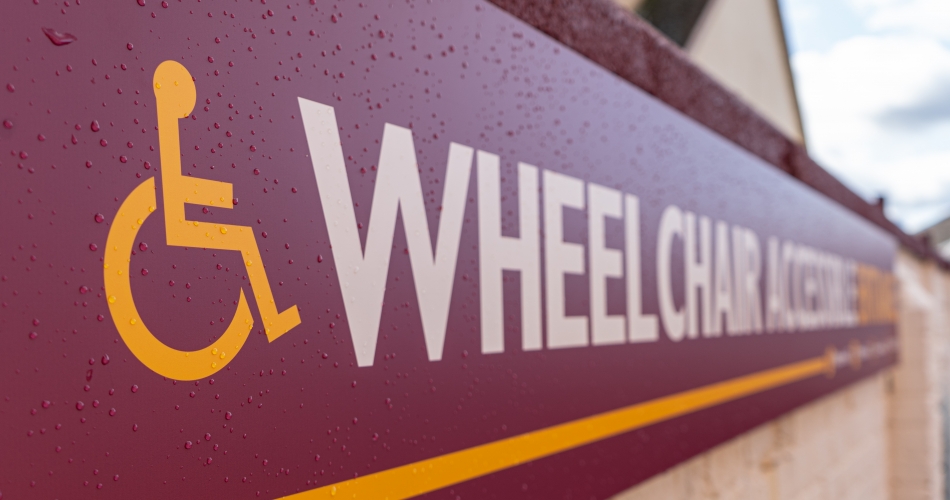 Supporter Services
Disabled supporters
The Motherwell Football Club Disabled Supporters Association (MFCDSA) is a not-for-profit organisation ran by disabled people for disabled people.
The association was formed in 2010, when the club and disabled fans came to an agreement on the best way to improve the disabled facilities at Fir Park Stadium. Money raised from tickets purchased by disabled fans is managed by the MFCDSA.
Since their inception, the facilities have improved more than anyone thought possible. But the group is still aiming to improve and boost the match day experience of both home and away disabled fans attending Fir Park.
Getting tickets for Motherwell matches
The best way to ensure access for all Motherwell matches – both at home and away – is to contact MFCDSA direct.
Sandy Thompson is your point of contact. You can reach them on 07552 612582 / thomsalex94@gmail.com.
When applying for tickets, the association reserve the right to check a persons eligibility under the disability discrimination act. All disabled supporters are requested to provide a copy of any of the following to book tickets
DLA middle or higher rate care/mobility.
Severe disablement allowance or attendance allowance.
A personal letter of support from your hospital specialist or GP
Please note receipt of a blue badge or incapacity benefit will not be considered sufficient to enable fans to book tickets in the disabled area.