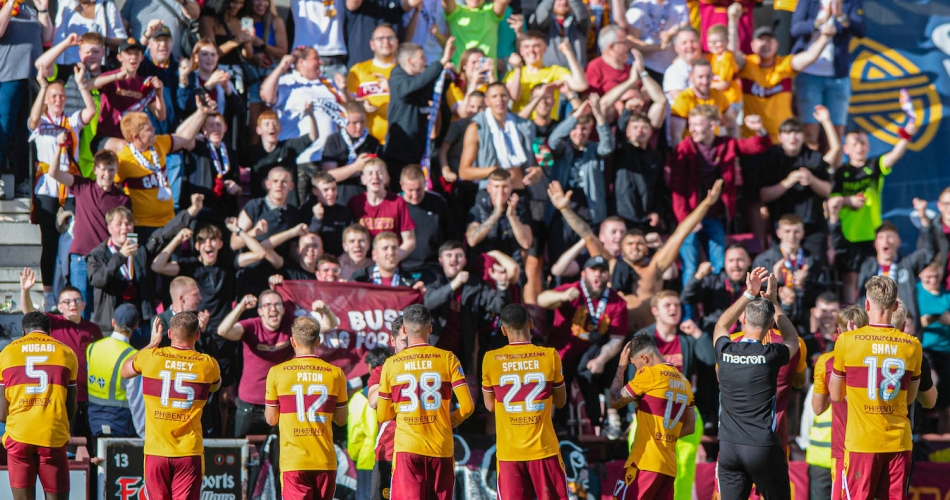 Supporter Services
Supporter Liaison Officer
As a fan-owned club Motherwell FC recognise the importance of fans' input into decisions which affect them. We also pride ourselves on being a family-friendly and welcoming club, for our die-hard season ticket holders and visiting fans alike.
To make sure fans can concentrate on the football, and enjoy the game – home or away – we have appointed Supporter Liaison Officers (SLOs) to assist. Russell Hepburn, Kate Kelter and Graham MacNair share the role of Motherwell FC's dedicated SLOs. Russell, Kate and Graham will be supported by the Well Society and the club across the season.
ABOUT THE SLO ROLE
The SLO is an independent position, which is recognised as a key role by UEFA, and designed as a "bridge" between fans and the club. As well as highlighting any issues experienced by fans, the SLOs will also help feed supporters' views into the club decision making process.
ESSENTIAL INFO
Ticketing and travel information for away games will be communicated through a new, dedicated X (formerly Twitter) account: @MotherwellFCSLO. Please follow this to receive essential info if you will be travelling to support the Steelmen.
ISSUES ON MATCH DAYS
Details of the duty SLO, and where they will be situated around the stadium, will be communicated via the X account. Please direct any issues to them in person on the day.
ENQUIRIES
Any other enquiries can be directed to: enquiries@motherwellfc.co.uk