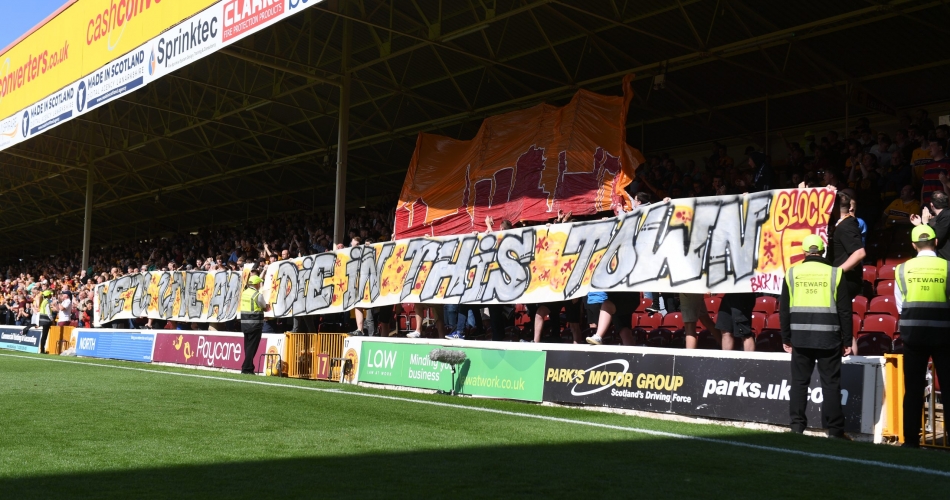 Job Title: Academy Physio
Reporting To: Head of Academy Physiotherapy
If you wish to be considered for this position, please submit your CV and Covering Letter to Head of Academy Physiotherapy Joe Morton at joe.morton@motherwellfc.co.uk by Monday 27th November. Your covering letter should include your earliest available date for starting.
Please note that due to the number of applications received into the club, we will only respond if you are successful in securing an interview.
Job Description
To provide emergency pitch side first aid to Motherwell FC academy players during weekend fixtures, home and away, for age groups from under 11's to under 16's
To complete portion of the warm up on match days
To provide injury reports to Head of Academy Physiotherapy after every fixture
Qualifications
Physiotherapist or Sports Therapist (CSP registered or equivalent) – Desirable
Applicants must be working towards full degree in Physiotherapy in their final 2 years of studying honours degree or Masters in Physiotherapy
National Sports First Aid Qualification or Booked on course to complete qualification- Required
SFA Child wellbeing e-learning course certification- Desirable
Experience/Additional Duties
Applicants preferably should have experience in working within a youth academy, in Football or similar sport, but not essential
Applicants preferably should be mobile and have access to car, but not essential
Applicants must be available at weekends during the course of a full season
Midweek cover of fixtures or training in evenings is desirable, but not essential
Key Relationships:
Head of Academy Physiotherapy
Academy Director
Head of Youth
Head of Children's
Match Day Coaches
Academy Education and Welfare officer
Academy Medical Team
SAFEGUARDING STATEMENT
The Club is committed to safeguarding and promoting the welfare of children, young people and vulnerable adults and expects all staff and volunteers to share this commitment.
The Club have systems in place to ensure that the welfare of vulnerable groups is dealt with appropriately and sensitively. Everyone working at the Club has a duty of care to safeguard the welfare of children and young people by creating an environment that protects them from harm. Our standards of practice ensure all staff are fully aware and understand their responsibilities under safeguarding legislation and statutory guidance.
The Club ensures that all staff that have a direct responsibility for children, young people, or vulnerable adults, have been subject to the most stringent of recruitment practices which include Disclosure PVG checks and reference checks.
EQUALITY STATEMENT
The individual must always carry out their duties with due regard to the Clubs policies and procedures and in particular the Club's Equality, Diversity and Inclusion Policy.
The individual must ensure a positive commitment towards equality and diversity by treating others fairly and not committing any form of direct or indirect discrimination, victimisation, or harassment of any description and to promote positive working relationships between all internal and external stakeholders. The individual must contribute to encouraging equality and respecting diversity by embedding such values in the workplace and challenging inappropriate behaviour and process.