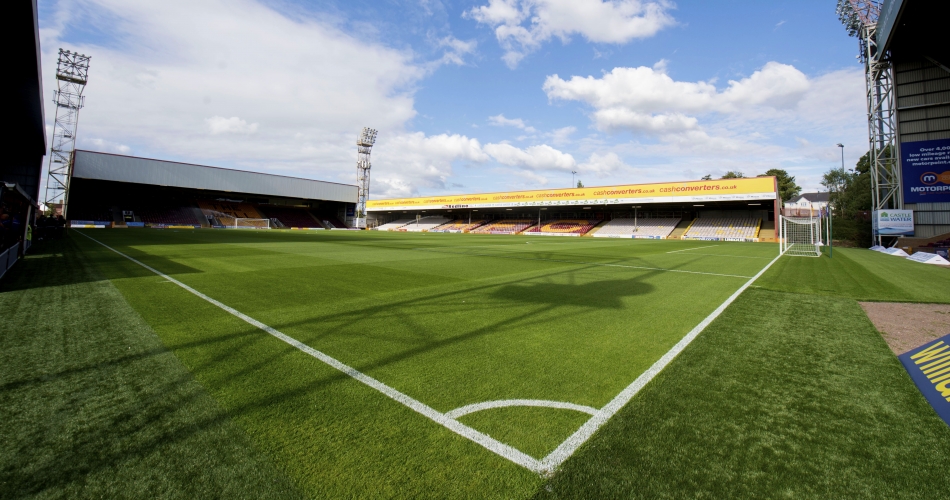 Digital Video Editor
Want to help take one of the country's most innovative and digitally-minded football clubs onto the next level?
Motherwell Football Club are looking to hire a digital video editor on a permanent basis.
We have rapidly expanded our digital media output over the last year, creating great content that appeals to both our own supporters and the wider football audience. We showcase our club and our game in the best possible way, we build personalities around our players and we always look to new, innovative ways to create compelling content.
We are looking for an all-rounder to take our digital video offering onto the next level, adding greater quality and a bit of flair to what we do. Think more what American sports franchises are doing online, rather than your traditional Scottish football club.
The ideal person should also be someone who is passionate about the opportunities digital media can bring to a football club, has ideas of their own and has the ambition and talent to make us stand out from the crowd. Being able to edit video to a high standard, adding style to what we do, is a must.
With access to film every game, work creatively with every player and truly push the boundaries on what a football club traditionally should be using digital media for, we've got the access and opportunity to make a huge impact.
Our club isn't just about what happens on the football side as well. We've got great stories to tell in our community department and through our fan ownership group The Well Society. Our commercial department always have the next event to sell and promote. And we're passionate about promoting what's great about the town we're from.
Essential duties
Participating in the developing of ideas for video content.
Filming and editing video content, including the filming of in-game footage.
Contributing to the development and execution of digital media campaigns and strategies.
Upload and post content to Twitter, Facebook, Instagram and YouTube in an engaging and attractive way, understanding the differences of each platform.
Monitoring trends and identifying opportunities.
Tracking and responding to supporter feedback.
Effective logging and tagging of video material.
Other departmental duties as required.
Required skills and experience
An ideas person who can work in a team, coming up with creative solutions and identifying opportunities, often in a high-pressure, fast-changing environment.
Ability to self-shoot video and edit using Final Cut Pro, as well as post-production skills such as colour grading and sound, and an ability to add flair and quality to what we do.
Some experience with Motion and After Effects.
A self-starter who can learn fast and work with minimum guidance when comfortable.
Ability to tell compelling stories in video form.
Set lighting and audio knowledge.
Good understanding of different social media platforms, their differences and the type of content that works best for each.
Strong attention to the finest details and able to multitask.
Able to work non-traditional hours, and equally effective as part of the team or alone.
Good understanding of Motherwell Football Club, its current content mix and the wider football world.
A knowledge of and passion for what other clubs, leagues, players, sports and brands are doing in the digital media world.
To apply
We're looking for a few things in your application. Firstly, send us your CV and a bespoke covering letter telling us what you're about, and what you would like to do given the chance to shape our content.
Secondly, we'd like to see some examples of video work you've done so far. A short showreel packing in the best bits is perfect.
Send in your applications to grant.russell@motherwellfc.co.uk. The closing date for this position is Friday, 18 January.